If we think about peak performance, we often think about athletes. These individuals are required to perform at the peak of their required discipline not only when it matters, for a game or a race, but also on a day-to-day basis. In order to do so, they build teams of highly qualified personnel around them. Coaches, nutritionists (for optimum nutrition), psychologists (for that mental edge), massage therapists and chiropractors.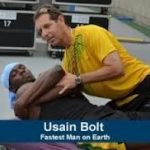 What does a chiropractor do? One of things that chiropractors do is look after athletes at the Olympic Games, the world games, at national and international world championships in track and field, cycling, volleyball, powerlifting, aerobics, swimming and triathlons. In the United States every NFL team has a chiropractor on staff. 27 of the 30 MLB teams have a chiropractor. Almost every NBA team has an official chiropractor as well.
Chiropractors have become a vital part of the cog that takes care of the team, so much so that Sean Atkins, a Ph.D. Exercise Physiologist, estimates at least 90% of world-class athletes use chiropractic on a regular basis to prevent injuries, improve performance and to improve biomechanical and neuromuscular function with the ultimate goal of enhancing performance. Following his record-breaking win at the 2015 PGA Masters Tournament at the age of 21, Jordon Spieth gave special thanks to his chiropractor for keeping him in good health and at peak performance. Since the age of 14 Spieth has relied upon chiropractic care to prevent injuries as well as optimise his overall health and athletic performance. Spieth is not the only golfer who sees a chiropractor, Tiger Woods has said "I've been going to chiropractors for as long as I can remember. It's as important to my training as practicing my swing."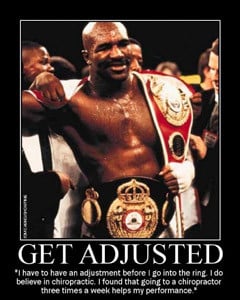 The list of athletes who utilise chiropractic is impressive and includes; Usain Bolt, Michael Jordon, Andy Murray, Venus Williams, Arnold Schwarzeneger, Michael Phelps, Evander Holyfield, Wayne Gretzky, Martina Navratilova, Jonty Rhodes, John Smit and Norrie Williamson. To name a few.
Michael Jordan famously stated, "I didn't know how much I could improve until I started seeing a chiropractor. Since I've been in chiropractic, I've improved leaps and bounds both mentally and physically"
So why do so many professional athletes rely on routine Chiropractic care? Chiropractic provides a safe, natural and drug-free option to relieve pain, as well as preventative benefits vital to keeping the body balanced, flexible and functioning at its best. Chiropractic adjustments can also help with injuries from high-impact sports like rugby, which can place the same amount of strain on the body as a car crash!
Whether you are a professional, amateur or office athlete, you can experience the same benefits from routine chiropractic care. Vitalistic Chiropractic is a natural health care method that stresses the importance of keeping all systems of the body functioning efficiently to allow peak performance, minimise injury risk and allow for faster recovery.
Go on, get adjusted!
References:
Labuschagne, K. 2009. Knowledge, perception and utilisation of chiropractic by National Olympic Committees.
Mootz, R. D. and McCarthy, K.A. 1999. Sports Chiropractic. Aspen Publishers. Maryland.
Stump, J.L. and Redwood, D. 2002. The use and role of sports chiropractors in the National Football League: A short report. Journal of Manipulative and Physiological Therapeutics, 25(3):E2.
Van Zyl, W. 2007. Celebrity Chiropractic. Pinetown Printers.
Peak Chiropractic Centre located in Claremont are family-friendly chiropractors focused on relieving aches, pains and posture correction. We offer in-house X-Ray facilities.